Download Our FREE Guide Filled with Valuable Knowledge to Help You Become a Pilot
From getting accepted into flight school to earning your pilot's license, you will quickly learn everything you need to know about life in Canada and becoming a pilot.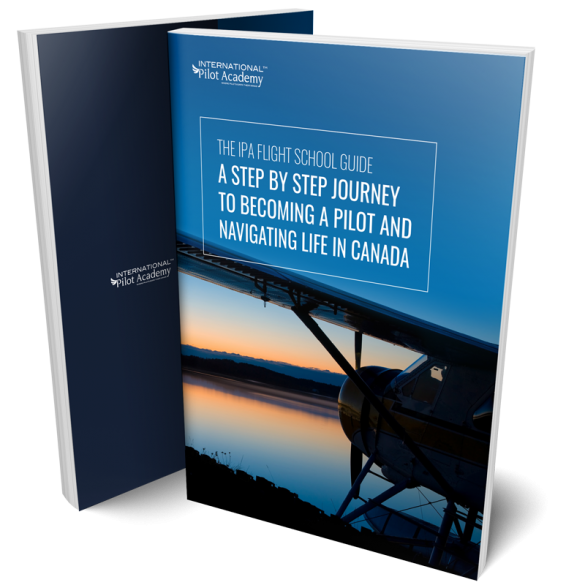 Understand the
Immigration Process
Immigrating to a new country can be challenging if you don't know the right processes. We outline everything you need to know about visa requirements and getting a study permit, so you can focus on preparing for flight school.

Be Better
Prepared
Gain a better understanding of what to expect from flight school, and what you need to do to prepare. We cover everything from program structure and pilot license requirements to budgeting, and tips for picking a flight school.

Easily Navigate Life
in a New City
Moving to a new city is stressful enough, but when you're arriving from a different country altogether, it can be even more challenging. Our guide will tell you all about what it's like to live in the Ottawa/Gatineau area, including weather conditions, accommodations, transportation, and things you can do in your spare time.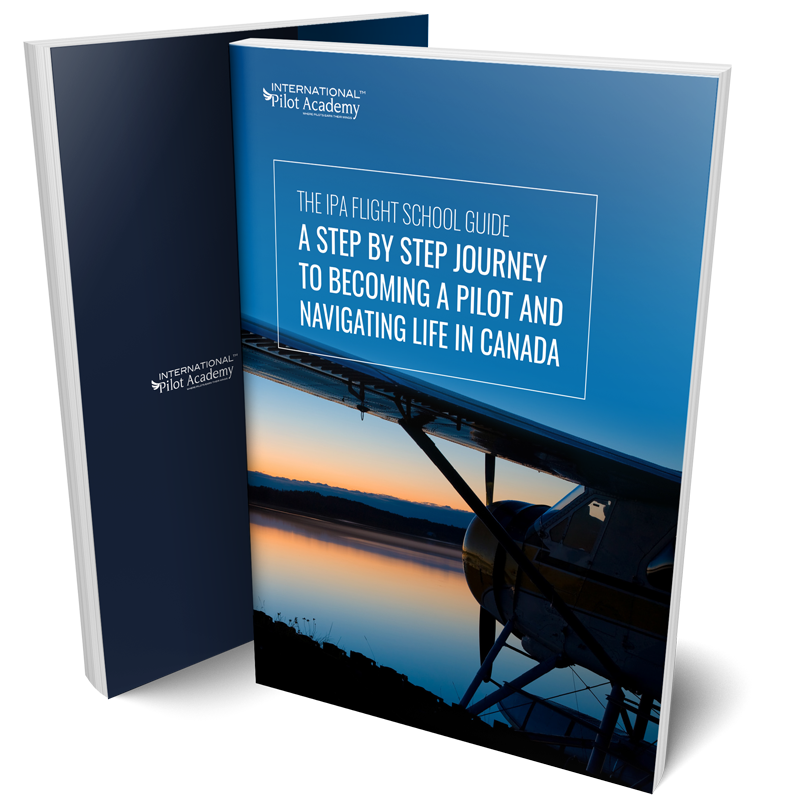 All Your Questions Answered in One Place
Becoming a pilot isn't easy, especially in a new country. Our guide will help you better understand all the proper immigration processes so you can start training to become a pilot and easily adjust to life in Canada without any added stress.
We answer all your most important questions about visa requirements, study permits, cultural differences, and even living in the National Capital Region, in one easy to read guide.
You will also learn everything there is to know about flight school training at the International Pilot Academy, including program structure, pilot licensing requirements, tuition costs, your professors, the aircraft you will be learning on, and so much more.
Learn what to expect from flight school
Find out how to get your pilot's license
Get help with Visa application and the immigration process
Learn about life in the National Capital Region
A Sneak Peak of Everything You'll Learn About IPA,
Becoming A Pilot, and Living in Canada
SECTION 1: About IPA and Flight School
Considering Enrolling in Flight School?
Tips for Choosing the Right Flight School
What to Expect from Flight School
Costs – Determine Your Budget for Flight School
Getting Accepted into Flight School
Pilots at IPA – Meet Our Team
SECTION 2: About Visas and Immigration to Canada
What Kind of Visa Will I Need?
How Do I Get A Study Permit?
SECTION 3: Life in the National Capital Region
Things to Do in the National Capital Region
Getting Around – Transportation
Accommodations
Preparing for Canadian Weather
Determining your budget
Finding a Job While in Flight School
How to Adapt to Canadian Culture
Frequently Asked Questions About Living in Canada
DOWNLOAD THE E-BOOK
Becoming a pilot is hard enough. You don't need the added stress of figuring out confusing immigration processes and cultural differences while adjusting to life in a new country.
Make your piloting dreams come true without any hurdles. Fill in your personal information to access this incredible resource now.
Earn Your Wings with International Pilot Academy
If you've dreamt of becoming a pilot all your life, there's never been a better time to start. Are you ready to earn your wings? Contact the International Pilot Academy today to get started!